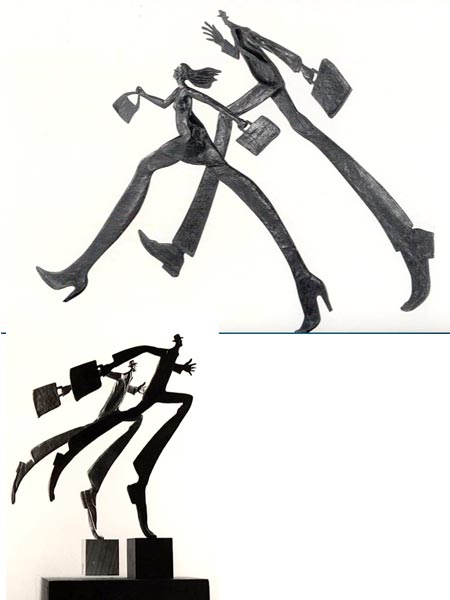 "I was looking toward the shadow all the time, because I think the form of man is probably more truly represented by the shadow. We really are a shadowy substance that comes and goes. The shadow really represents the transitory nature of man's existence."
-Kirk Newman
Around the late 1970's, Kirk was beginning to feel that the traditional concept of figurative sculpture in the round was no longer a valid way of expressing the transient nature of reality (and specifically, human form) that was becoming central to his creative thinking. He ultimitely came to the conclusion that this aspect of his vision involved the elimination of the sculptural third dimension itself.
With this in mind be began to conceive of the figure as a sculptural shadow whose thin, elongated forms suggested the transitory nature of human existence. At the same time, the bronze substance provided a physical presence that evoked an ancient artifact or relic.